Katida
Katida represents counter. Katida is a mobile app which helps you to track the counter. With the single click on volume button we can increment the value. For example, if you want to count the number of breaks by driver while driving or if you want to count the number of turnings in your journey, you can track this with single click on your mobile volume button.

Functionality:
Once after installing Kathida App in the mobile/tablet you can find the App icon on the launcher screen if you tap on that icon you are ready to use our application and count your daily activities.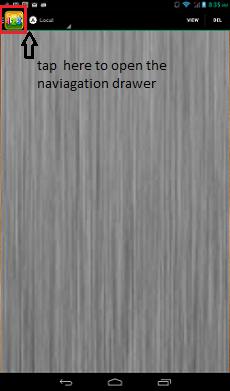 The Screenshot is once after tapping on the icon of Katidha you are able to see the screen and try to tap on the left top corner of the screen then you are able to see the navigation drawer(like a list where you can create). There you can find this once after tapping on drawer icon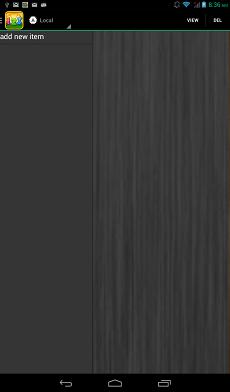 To Add your own names to the count activity we need to click on "Add New Item".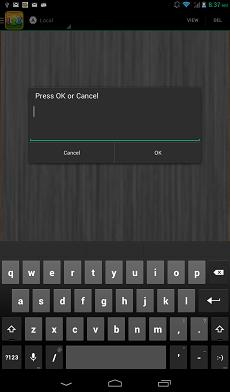 Then you are able to see the Alert dialog where you can add your own name for your activity. once after enter the name try to press on ok button.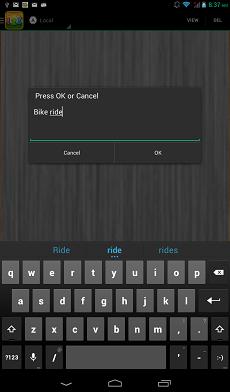 There is a simple example of the activity name like 'Bike Ride'
Once after adding the item you are able to see in the list of navigation drawer.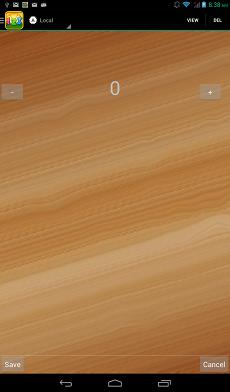 Where you can start counting your daily activities on tapping on minus button the counter will decrement and on tapping on plus button where you can increment the count.Even you can increment /decrement the count using volume buttons of your mobile volume buttons.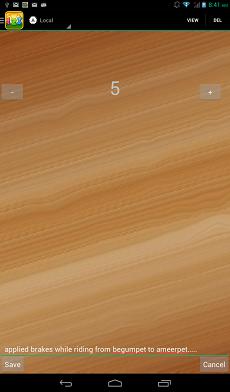 The above screen you can find the incrementation is done and even you can add message to that activity.
By opening the navigation drawer where you can find the list of your activities.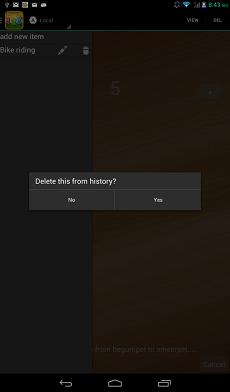 Within that list where you can find activity name beside to that you can find the edit and delete button. On tapping on delete button, You can delete an item if you won't need it (it's a permanent deletion).
Editing an item name:-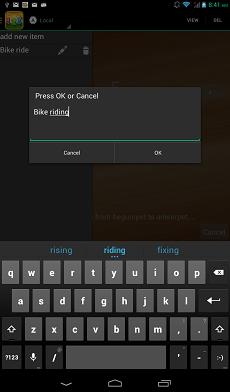 Even you can edit the item, name on click on edit button you can find it in the list the changes will be reflected on the list.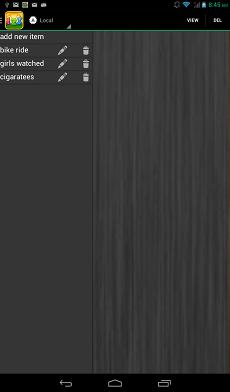 You can add as many as you can need a list of activities. As show in the above figure for each and every item separate count is maintained..