ACT Global Delivery Model for Recruitment Services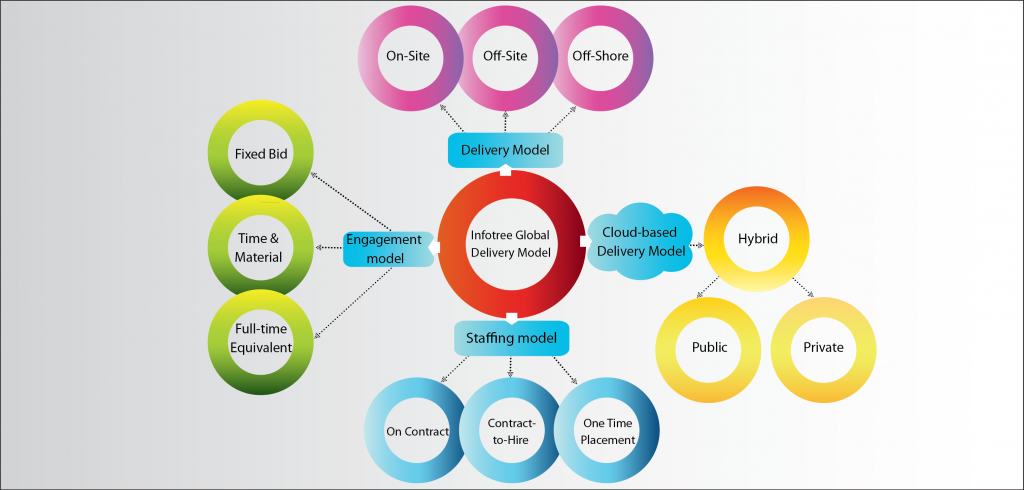 Anantha Cybertech ( ACT ) Global delivery model is designed based on highly efficient and secured cloud-based infrastructure that helps to deliver productive, reliable and assured quality services and solutions to the organizations across the globe through our IT professionals.
Our innovations, proven tools and process optimizations generate rapid development in productivity and quality. Our business commitment to unremitting improvement allows us to deliver the service with confidence and higher levels of predictability and precision. Our delivery model is agile and iterative approach and includes deep client collaboration.
Anantha Cybertech ( ACT ) 's service delivery model is designed in such a way that companies can avail our services to suite their business requirements.
This model is flexible to provide:
On-site Delivery from the customer location
Remote delivery from the Anantha Cybertech ( ACT ) global locations
The Hybrid cloud model increases the flexibility of computing and is the most beneficial cloud-based service delivery model. This model adapts the direct benefits of both private and public cloud environment.
Anantha Cybertech ( ACT ) 's Engagement Model
Fixed Bid
Our Fixed Bid model is the best match for the client's strategic aims. This model helps in achieving optimal operational capabilities, attain operational efficiencies, cut down on operational costs, gain cost variability and rationalize their present operating environment.
Time & Material Model
We provide Time & Material model which meet the project demands of the client where the evaluations, specifications, deliverables and implementation plans are partially defined. This model helps clients to manage team sizes and costs as the project progresses in later phases.
Full-time Equivalent (FTE)
We provide Full-Time Equivalent employees who equal the number of employees on full-time schedules and the number of employees on part-time schedules.
Staffing Model
On Contract Service Model –We provide highly talented resources who can live up to the ad-hoc and short term time bound requirements of the organizations.
Contract-to-Hire – We provide techies on temporary basis for a certain period of time that help companies to decide whether to retain the resource or not based on the performance.
One Time Placement Model – We provide qualified and experienced professional(s) on a permanent basis for the client's present and future long term needs.
ACT -Delivery Model for Recruitment Services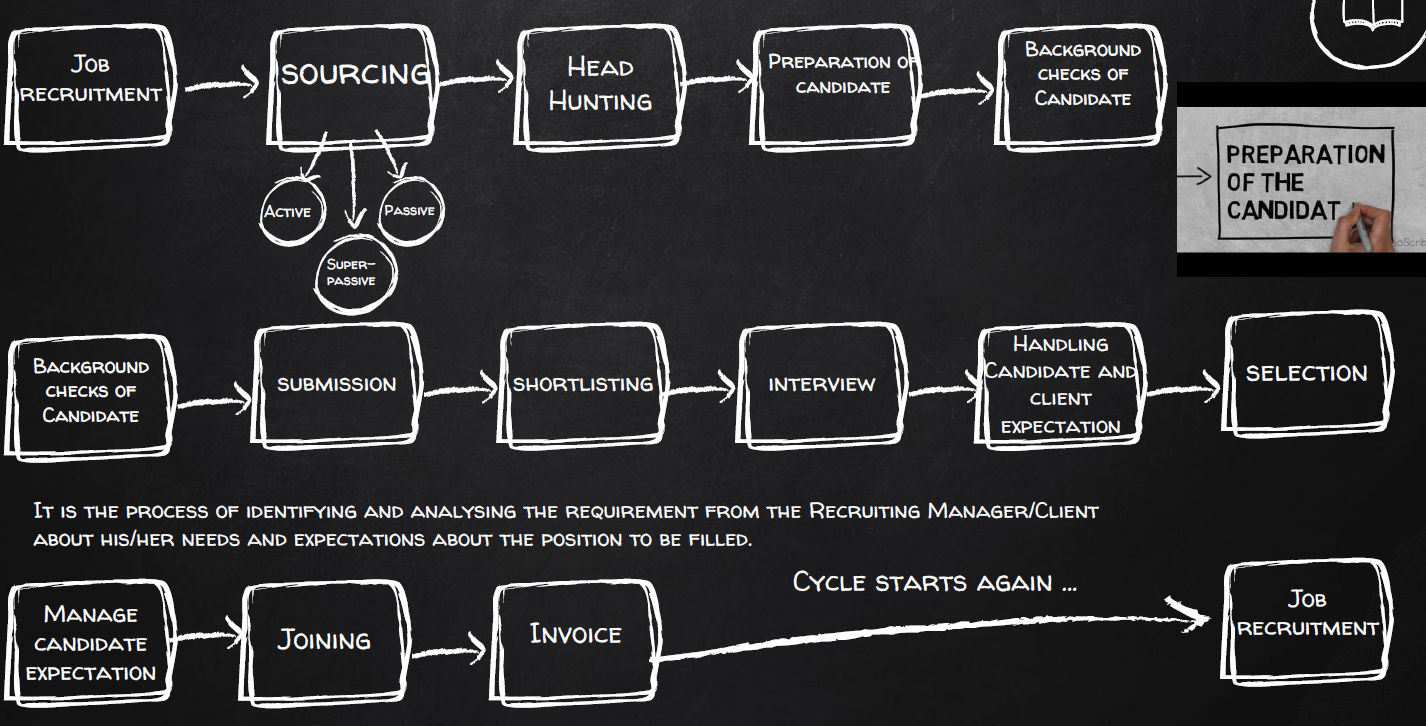 Identifying Client Need
Analysis and mapping
Sourcing
Screening and recruting
Selection and hiring
On-boarding candidates
Anantha Cybertech ( ACT ) - Service models
Every recruitment agency has a different hiring process and business needs; and therefore we offer flexible and customised outsourcing models that meet these unique requirements. Our recruitment process outsourcing models focus on streamlining your recruiting process, maximising its effectiveness, and increasing your business outcomes.
Anantha Cybertech ( ACT ) - Dedicated Resource Model
We operate a dedicated resource model (DRM), not shared service, as we have proved that this delivers better results for our clients. With a team working directly for you we are able to build clear understanding of how you work, your own client base and are thus better placed to meet yours and your clients' requirements.
You are able to make your own decisions on the focus of our work for you while we take care of all the administrative and recruitment headaches and ensure your team functions fully and effectively and achieves its KPIs.
ACT works as an extension of your business without sacrificing on quality and accountability and helps you achieve your targets faster and with far greater reliability. When we provide you highly qualified and dedicated resources who will be just working on your projects full-time, you have the added benefit of the flexibility to add more workforce for your project - temporarily or permanently according to your project demand – or to reduce it.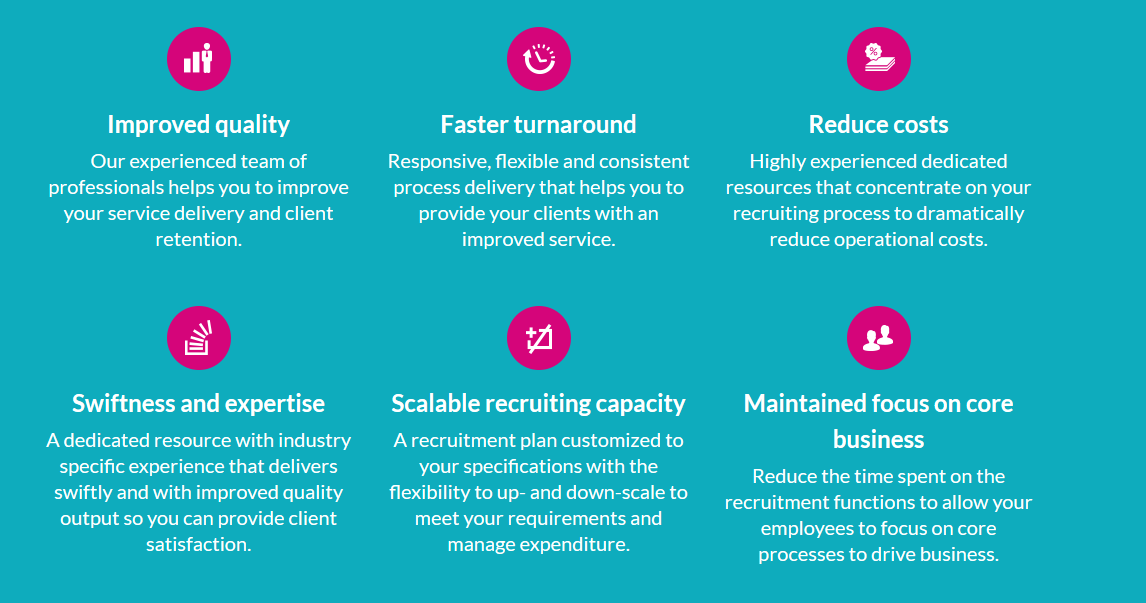 Anantha Cybertech ( ACT ) - Build Operate Transfer Model
We provide the build, operate, transfer (BOT) model to our clients if they wish to launch or extend their operations overseas. We are at your service to help you to build the physical infrastructure, hire suitable resources, run your processes and operations effectively and then transfer the operation into your own hands.
We remain on call to help as you develop your company and our other divisions are available to provide services to support you such as payroll, finance and accounts, software development or even assistance with the establishment of your business concern through our ACY Corporate Advisors division.
With a BOT model it is very easy to see and understand the benefits we are able to deliver with our offices in the UK and USA and the delivery centres in Ahmedabad and Baroda in India. This is the most suitable model for those companies who want to replicate their business models overseas but with a team of their own employees.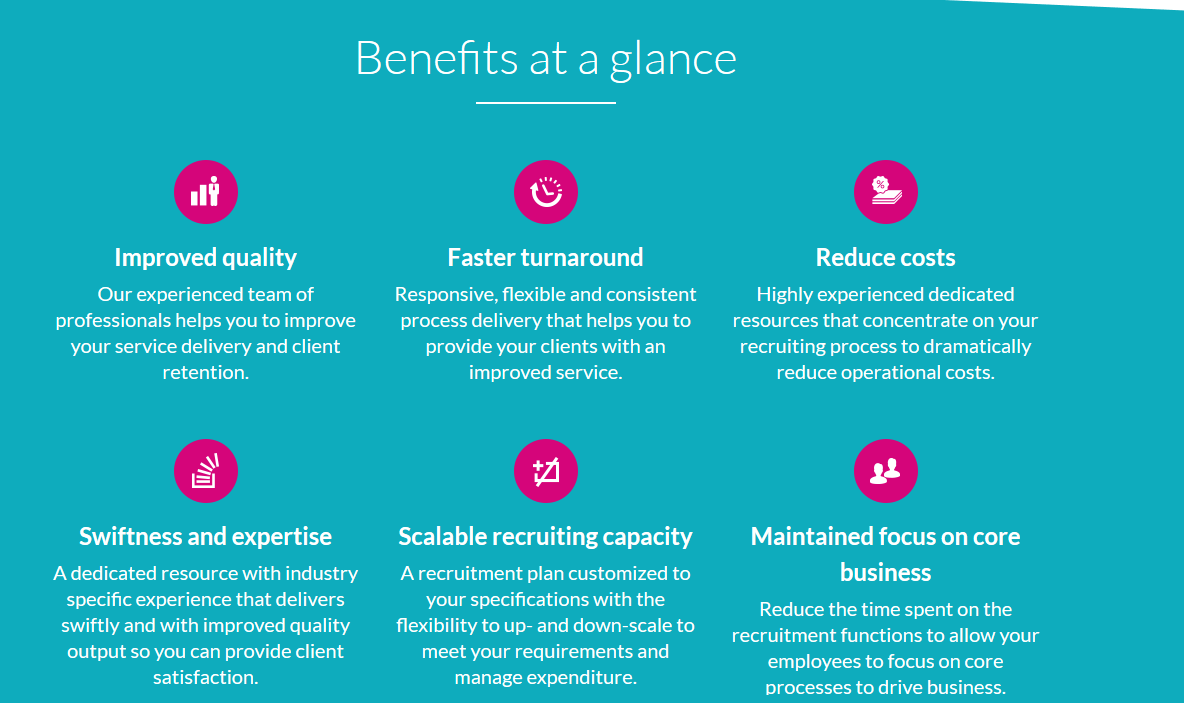 Anantha Cybertech ( ACT ) - Compliance Check
Reference chasing/pre-employment screening
Carrying out a reference check is one of the most important but arduous tasks in the recruitment process. Our team of trained professionals has in-depth knowledge of various industries and can help you with background checks and validation of the candidate's employment history, the duration of their employment, their role and past performance in their previous employment in order to eliminate the risk of wrongful hiring.
Timesheets and payroll process
We all know this is the most cumbersome part of your business which ties up your time and money and holds you in an administrative headlock. So whether you need us to process timesheets or run a fully managed payroll, we've got this covered. Let us streamline your core back office functions of timesheet and expense processing, billing, payroll, contract management and reporting. Our highly skilled and dedicated payroll specialists will take care of the entire timesheet process and help you reduce your cost of operations and make a positive impact on your bottom line.
DBS checks (formerly CRB checks)
We can help recruitment agencies with Disclosure and Barring Service (DBS) (formerly Criminal Record Checks) follow up with candidates to ensure these are processed quickly and do not hold up their placement.
COBs (Confirmation of Bookings)
It's very important to have a mutual agreement confirmed when hiring candidates. After the availability check, our consultants communicate with the suitable candidates to ratify the commitment for their booking and their availability on the agreed timescale.
Anantha Cybertech ( ACT ) - Other Compliance Checks
Documentation – Each client will require their own specific set of paperwork and information before they will place a candidate, so liaise with your client to ensure that you have the correct documentation before beginning the placement. This will lead to a speedy placement as well as a legally safe one.
Candidate details – As above, make sure that your candidate has all the details required by the client in order to make sure you get a speedy placement. Double check that the details your candidate has given you are 100% correct, because some of these can lead to headaches later (such as incorrect bank details) or legal repercussions (such as permission to work in the country). Don't offer forward a candidate until you know that they are who they say they are.
Contracts – All contracts should be agreed upon and signed before candidates begin work. This provides each party with legal recourse and backup, and also makes sure that everyone knows their role, so as to avoid later confusion. In order to speed up this process, you may want to introduce trigger clauses (e.g. the candidate agrees to the contract by starting work) or e-signatures.
Agency Workers Regulations – Communicate with the client to make sure that your candidate is being paid correctly. It is a requirement for your candidate to be paid at least as much as a permanent employee, including benefits. Keep records of your client liaisons in case you need to provide evidence of your information in future.
Umbrella companies – Investigate the company that your client is going to be working for, or get hold of a list of approved Umbrella Companies. Make sure that they abide by AWR and that all of their processes are compliant. Once again, having your own records of the company's details will keep you secure in case of future legal action.
International Regulations – It's important to take note of the laws of another country before placing a candidate there. Make sure that their policies are in line with your own, and that your placement is eligible. It's also worth taking note of financial regulations in international placement, such as withholding tax, to make sure that you will actually see a return on your investment.
Fraud – All of the above checks should help protect you against fraud, but that's not always the case. Check out Safer Jobs who are helping to raise awareness of fraud in the industry, and make sure to double and triple check everything before placing candidates.